About Fact Maven
Fact Maven is a web development company, located in New York. Our experience in constructing websites and designing logos over the years allows us to provide all the necessary functions your business needs to drive your success online. We have built up a diversified clientele; from construction to law, to non-profits and fashion.
Planning
We work with our client's expectation, while giving our professional opinions, by planning and designing their new website or logo. Simply put, we work out the best plan of action to take depending on the current situation.
Development
Over the years, we put together the best tools & techniques together which saves our clients time and money. We ensure that every step we take is not without our client's knowledge so they know exactly what we are doing.
Launching
Upon launching our client's new website, we transition the controls over and teach them one-on-one how to use their user-friendly CMS called WordPress. We make sure that our clients get comfortable with using their new website.
Support
Even after a website is completed, we make sure everything is up-to-date. Whether something went wrong on the website or our client needs help managing their website, we provide constant support to make sure you website stays up and running.
"If we would have known how simple Ethan could make the process, we never would have delayed... your care and creativity are greatly appreciated."
"He used his creativity & knowledge to build a web site that shows exactly who we are & what we offer."
"Ethan really helped to re-brand the salon where I work by giving our online presence a much needed makeover!"
"What I appreciate most about Fact Maven is the customer service that I continue to receive whenever I have a question about my website."
WordPress Plugins
Our passion expands beyond building websites. We also develop plugins that enhance the functionality of WordPress. Since the platform is free and open-source, we believe in giving back to the community. You can download our plugins here or by searching for them in your WordPress site.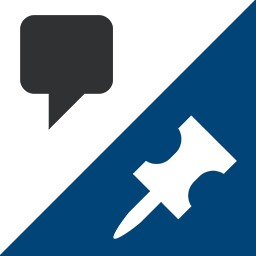 Disable Blogging
Disable Blogging is a plugin that disables all blogging-related functionalities on WordPress on the front-end and the back-end. This makes for a cleaner and simpler WordPress platform to be used for static websites.
Specify Image Dimensions
Specify Image Dimensions – a simple and lightweight plugin that scans your website and automatically sets the appropriate image dimensions that are missing a width and/or height attributes. Helps with website speed.
Remove HTTP
Remove HTTP automatically scans your website and remove both HTTP and HTTPS protocols from your URL links. This resolve "mixed content warnings" when there are assets loading both protocols.